Summertime schedules tend to be busy for families with kids. When school is out, there are day camps to attend, vacations to take, blockbuster movies to see, and team sports to play, along with the increased playdates and outdoor activities. When you and the kids are overscheduled, it's often easier to just grab a snack and run. However, you still have to be mindful of the effect that sugary snacks and junk food have on overall health, and on your children's teeth in particular. Following are some healthy and tooth-friendly snacking tips that will keep you and your kids going this summer.

Take a Pass on the Popsicles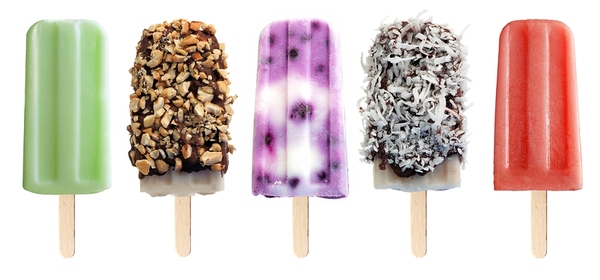 They look delicious, but are they harming your teeth?

Popsicles are a favorite for many kids, and why not? They're cold and refreshing on a hot day, they're sweet and tasty, and the sugar can provide a welcome rush of energy. However, many commercial brands of popsicles contain a lot of added sugar, and that's not great news for your child's teeth.

For a healthy snack that's simple, sweet, and cold, try freezing fresh berries, grapes, and bananas. These are just as easy to grab and eat, and they're a lot healthier and easier on the tooth enamel. If you are really craving a popsicle, throw some fruit in a blender and pour the pureed fruit into popsicle molds and freeze for an all-fruit popsicle with no added sugar. Add some yogurt to the blender with the fruit if your kids prefer creamsicles.

Try Local Groceries When Traveling

It's to be expected that you'll eat out at least once or twice when you're on a summer vacation, but save your dining out dollars for real restaurants, not fast food. Instead, swing by a local grocery store and pick up real food that you can make and eat in your hotel room, at your campground, or even in your car or at a picnic table along your route.

Fast food is high in sugar and carbs, which causes the acid levels in your mouth to spike. High acid levels can wear away the enamel on your teeth. And fast food is usually served with high-calorie, high-sugar sodas that are definitely the enemy of good dental health. By shopping in grocery stores instead of buying fast food, you'll save money as well as preserve your dental health and overall health. Plus, you may find some delicious local delicacies that you never would have discovered otherwise.

Make Smart Snacking Choices At the Movies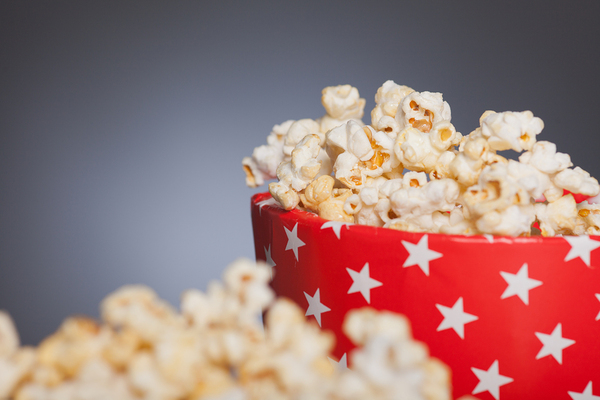 Popcorn isn't your only option at the theater.

When air conditioning was in its early days, movie theaters were among the first public buildings to incorporate the new technology. As a result, film fans flocked to the theaters in the summer -- not just to see the movies, but also to get out of the heat. This is how the summer blockbuster was born.

If summer blockbusters are a favorite for your family, you're probably familiar with the concession choices at the movie theater: mostly popcorn, soda, and candy. Popcorn isn't too bad if it's air popped and you skip the buttery topping, but many movie theaters pop their popcorn in oil. Plus, the kernels can get caught between your teeth, and an unpopped kernel can break a tooth if you're not careful.

It's usually better to eat at home before or after the movies and skip the movie theater snacks (they're usually overpriced anyway.) If you must buy snacks, opt for a small popcorn without the buttery topping, and eat it carefully. Nuts are a good snack too, especially if you can find some without candy shells or coatings. If you're watching movies at home, dry cereal makes a good crunchy popcorn substitute if you choose a variety without a lot of added sugar. Or, if it's the salty taste that you're looking for, try some lightly salted dried edamame instead.

Summer is also a great time to schedule your one of your family's biannual dental checkups. Click below to schedule your appointment, or call your local office today.