There's a reason that the simple thought of dental work can strike fear in the hearts of so many people. Maybe you have sensitive teeth. Maybe you're currently in a state of pain, or you've had a bad experience with a dentist in the past. Whatever the reason may be, sedation can help. The truth is that technology has made dental work easier and gentler than ever before. But in certain cases, that's not enough. That's where sedation comes in. Sedation can make it possible for you to get through dental procedures that might otherwise cause you pain or fear.
How Does Sedation Dentistry Work?

Conscious Sedation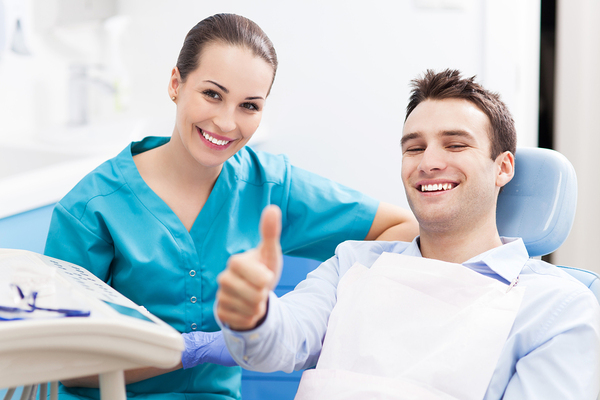 During conscious sedation, you can be responsive, but very relaxed.

You're probably familiar with general anesthesia, which involves medications that render you unconscious. General anesthesia is sometimes used in dentistry, for people who need extensive surgery or for whom other types of sedation are not useful. However, in most cases, your dentist will recommend conscious sedation, which can be done with either oral or intravenous drugs.

During conscious sedation, you'll be awake and able to follow instructions and respond to the dentist. However, you'll be in a relaxed state that can relieve fear or anxiety, leaving you unaware of any pain. The drugs used to create the conscious sedation also have an amnesiac effect, which means that when they wear off, you're unlikely to remember the procedure even taking place.

Oral vs. IV Sedation

Your dentist can achieve conscious sedation in a couple of different ways. If you suffer from mild anxiety or fear, your dentist will probably opt for oral sedation. That means that you'll take the sedative medication by mouth -- no injections -- and wait for it to take effect before the procedure begins.

Patients with intense fear or anxiety might benefit more from IV sedation. IV sedation is also used for patients who need more extensive dental work, or who wish to combine several procedures into one appointment. Your dentist may also use nitrous oxide (AKA "laughing gas") to help you achieve a relaxed state so that you can have your dental work without pain or anxiety.

Sedation Safety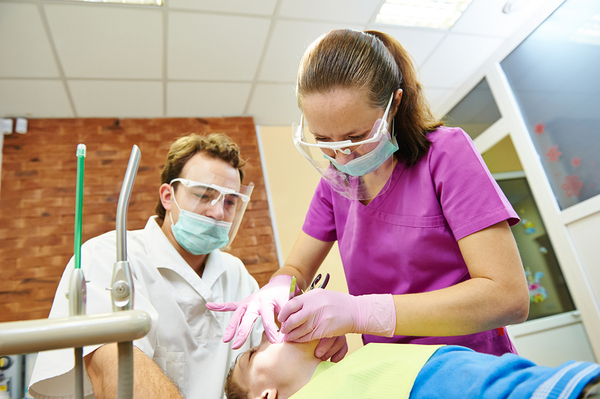 With any type of sedation, there is a risk of complications or side effects. However, conscious sedation is safe for most patients. Before administering sedation, your dentist will talk to you about your health conditions and any medications you are currently taking. Be sure to give your dentist complete and accurate information so that they can determine which option is best for you.

If you're going to have any kind of sedation during a dental procedure, you'll need to arrange a ride home -- it's not safe to drive after being sedated. You may also want to have someone at home with you until the effects wear off fully.

If you're feeling fearful or anxious about dental work, we can help! Give us a call today, and we can answer any questions you may have about sedation dentistry.