As a parent, you know that it's important to set a good example for your child when it comes to good health. You can't expect your child to eat all of their vegetables if you don't, for example. The same thing applies to dental health. If you want your children to have strong, healthy teeth, you not only have to tell them how to protect their teeth, you have to show them. Here are some tips that will help you model good dental hygiene for your kids.

Make Tooth Brushing Fun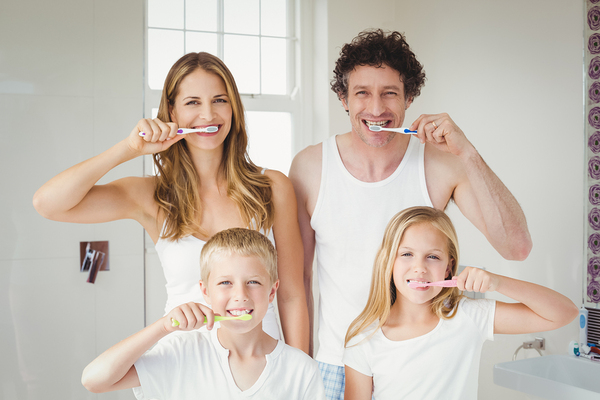 Good oral hygiene is fun for the whole family.

When they're young, children learn best through play. Therefore, you can establish good tooth brushing habits by brushing your teeth at the same time that your children do, so that they can see you participating and having fun as well.

There are a number of ways to make brushing more fun. Let your child pick out a toothbrush that they like; children's toothbrushes tend to come in bright colors and decorated with fun characters, so it shouldn't be hard to find one that appeals to your child. You can also look for child-friendly toothpaste flavors, like bubblegum, and brightly-colored hand-held flossers.

Try incorporating music into your tooth brushing time. Ideally, you and your child should brush for about two minutes. Two minutes can feel like a long time when you're doing something boring, but using a fun song as a timer can liven things up and help get your child into the habit of brushing for the appropriate amount of time. It can also help to set up a reward system. For example, you may want to start a motivational chart, awarding stickers for each time your child brushes their teeth without complaining or stalling. Once they reach a certain number of stickers, they get a reward.

Use Educational Tools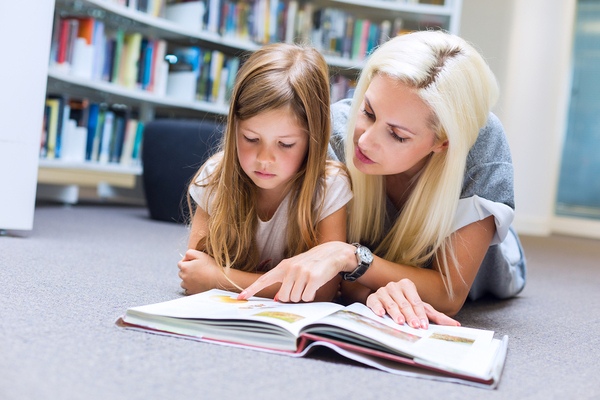 Help your children learn about kids' dental care.

Learning about good oral hygiene shouldn't only happen at tooth brushing time. It's something that you can talk about any time of the day. Use educational materials that can help make an impression on your child. For example, go to the library and check out children's books about tooth brushing, losing a tooth, or learning about cavities.

You may also be able to find educational material online. Look for videos or mobile apps geared toward children that encourage good dental hygiene. Your dentist may be able to suggest some online materials that your children will enjoy.

Prepare For Visits to the Dentist

A visit to the dentist can be scary for a young child, but regular dental visits are vital to good oral health. You can help your child get ready for a visit to the dentist by reading and talking about what happens at a dental checkup, visiting the office ahead of time so that your child can meet the dentist, and allowing them to bring a comfort object like a teddy bear to the dentist's office. We also offer warm blankets or headphones to our patients, just ask when you arrive if you or your child would like one.

Your attitude toward the dentist will make a big difference as well. If you're nervous about the dentist, your child likely will be too. Remember to be positive and confident when you have conversations about the dentist. That will help your child feel safe and relaxed.

Now is a great time to schedule your family's checkups! Give us a call or click below to request a appointment that is convenient for you.